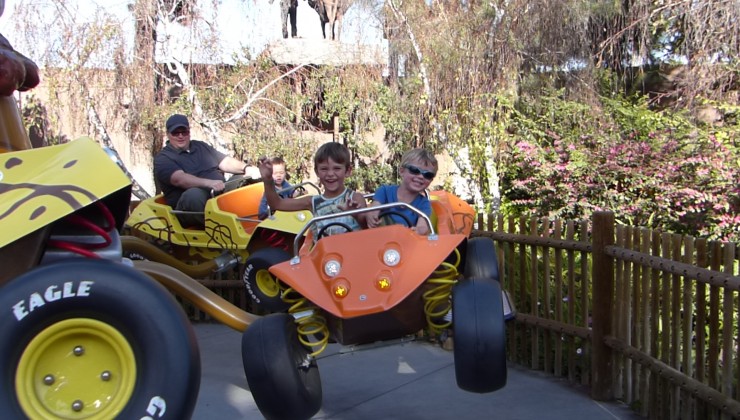 We went to Knott's Berry Farm on Monday Feb. 22. Weekends and holidays were supposed to be the busiest so Monday seemed like the obvious choice (a great decision). Our AirBnB hosts had warned us that with kids age 3 and 5 we could end up paying 4 times more for Disneyland or Universal spending more time standing in line and the kids would probably not appreciate the fact that they are bigger.
That turned out to be great advice. We found plenty of things to do at Knott's and almost no standing in line what so ever. Even the biggest rollercoasters were running half empty most of the time so you could walk right up and get on the next ride immediately. GREAT!
There were an online deal at Knott's so we "only" paid $160 (4 x $40) for the 4 of us + food and parking ($17)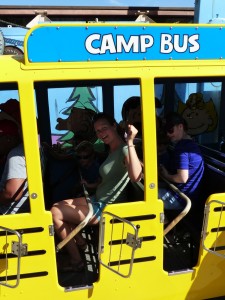 Knott's is one of the best theme parks we have ever been in and we had tons of fun there. Only drawback was that Noah only measured in at 47,5 inches and you had to be 48 to ride some of the bigger rollercoasters. We tried to sneak him in but they caught us every single time – how they register 0,5 inch just by looking at him is beyond us J But rules are rules and he could still go on some pretty wild rides.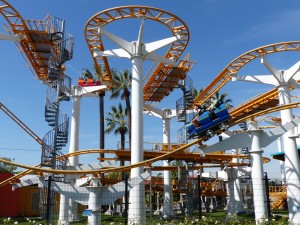 Mostly though the kids' attractions were the big hit for the boys
As for the adults Jesper tried one of the fastest coasters he has ever ridden "The Xcelerator" twice.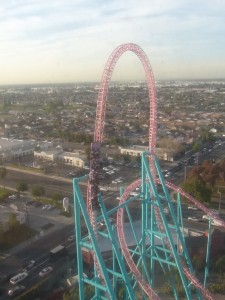 as well as the Silver Bullet which also rates as one of the wildest and best rides he has ever tried.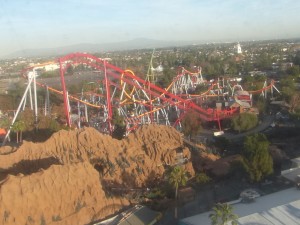 The boomerang was also great fun but since it does the entire ride backwards at the end it took about half and hour before Jesper's stomach was ready for action again.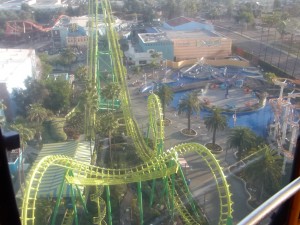 Line is normally not a big fan of rollercoasters but at the end of the day she finally managed to convince herself to try the Jaguar and actually had so much fun she did it twice.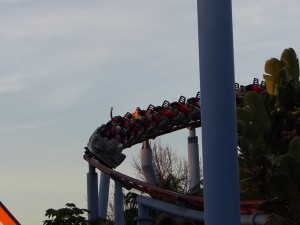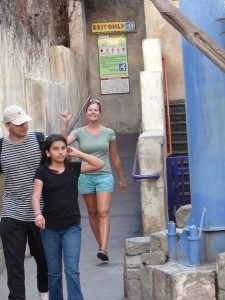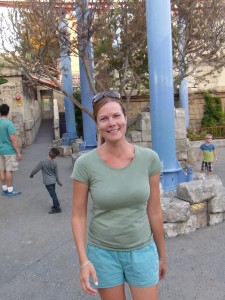 In terms of food and drinks we used a great trick. For $11 you could be free refills all day and we just shared the one bottle – that worked fine. For another $33 we bought an all day dining plan which allowed us to pick up an entrée with sides every 90 minutes (they state 90 minutes in their material but in reality it is 80) – we just shared one and had plenty of food throughout the day – not the healthiest food but for one day it was ok at you could also choose both Burritos and Tacos with rice and beans.. That saved us a lot of money.
Comments