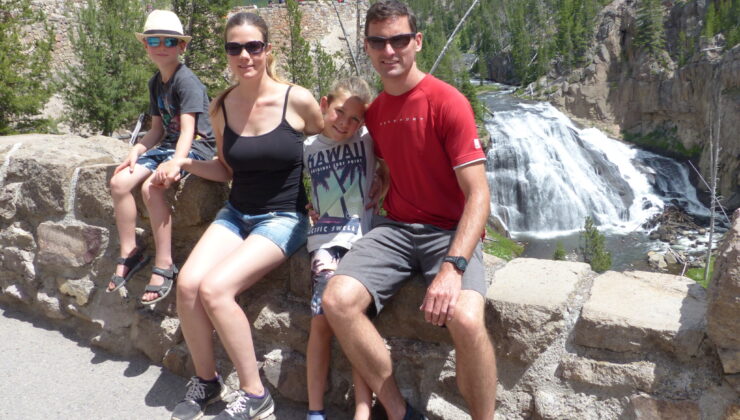 About us
We are a family of 4 from Denmark; Line, Jesper, Noah and Vitus.
Jesper and Line have been travelling overseas for the last 12 years, especially to Southeast Asia, but only for up to 4 weeks at a time. We have continued to discover the world with children and since the kids were born in 2010 and 2012 we have been to Island (2011), Spain (2011), Thailand two times (3 weeks in 2011 and 2012), on a one month road trip in Florida in the spring of 2014 and spent our summer vacations 2014 and 2015 driving around Europe with tent (Italy, Austria and Germany).
From  October 2015 to May 2016 we went on a round-the-world trip visiting Cyprus, Thailand, Vietnam, The Philippines, Australia, Hawaii, California, Mexico, Cuba, Southern States and New York!
In the summer of 2017 we headed out again visiting The Northern Territory and Queensland in Australia as well as Bali and some nearby islands in Indonesia.
In 2018 we spend the summer vacation on the Island of Sardinia (not documented on this blog), but in 2019 we decided to chase another dream overseas and visited the States to discover the national parks of Rocky Mountains, Yellowstone, Bryce, Zion, Anthelope Canyon and Grand Canyon.
This blog is a way for us and our family to keep track of our travel plans and experiences when we are away and is also meant to be an inspiration for other families that share the same dream.
For the latest blogs just click on the "blog" link in the menu. To see blog-posts related to a specific country click on the "countries we are visiting" menu and select the country of interest – where you will also find a brief description of our motivation to visit each country.
Comments