Checking the weather forecast for the 100th time it finally indicated abundant sunshine in the days ahead. Therefore we decided to go to Mission Beach as they have almost crocodile free beaches and Dunk Island (where you can go snorkeling) is only a 10 min. boat-ride away. So from the Tablelands we booked 3 days at a caravan park called Dunk Island View.
Arriving at Mission Beach we got the first brief shower and checking the forecast again it had unfortunately changed. Instead of sunshine it now indicated cloudy weather with a showers and quite strong winds 🙁 That ruled out going to the beach and snorkeling at Dunk Island – bummer!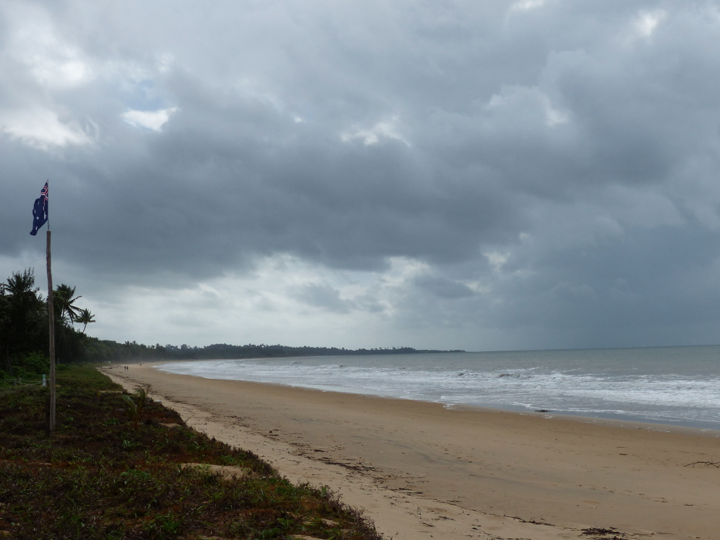 Time to reschedule and fortunately a family from Melbourne was parked right next to us. Their son, George, was Noah's age and they ended up spending lots of time together playing at the pool, playing soccer and Australian football.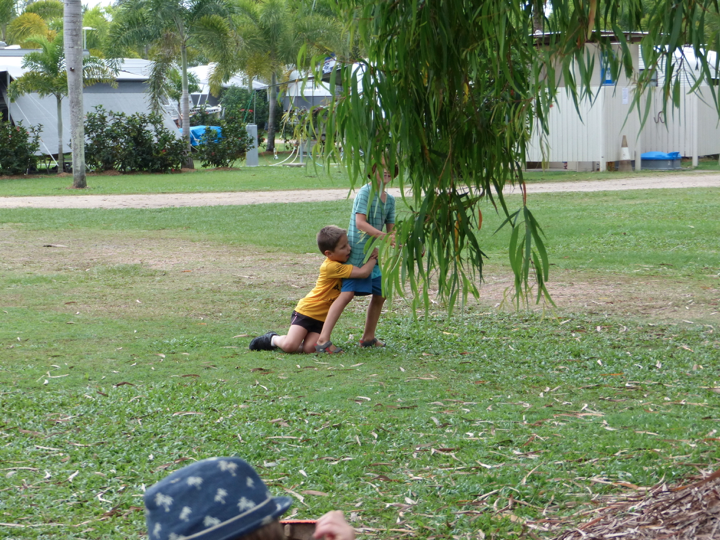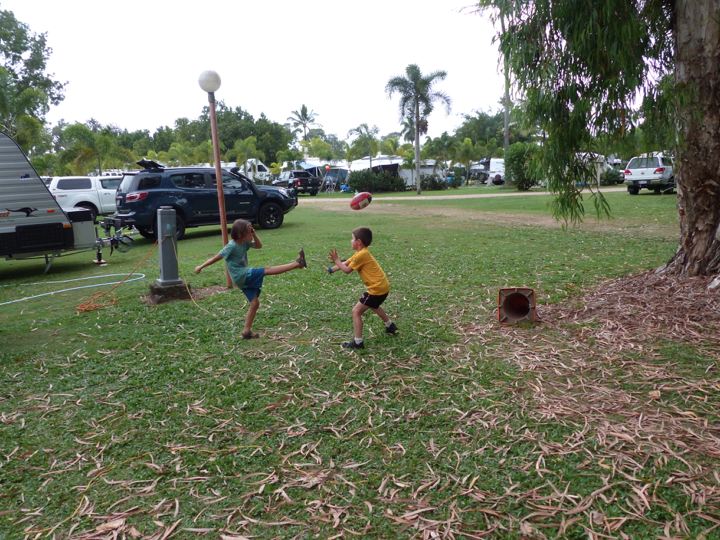 Their daughter, Anna, was a bit too young for Vitus to play with so he tried the best he could to be part of the bigger boys' game – not always successfully.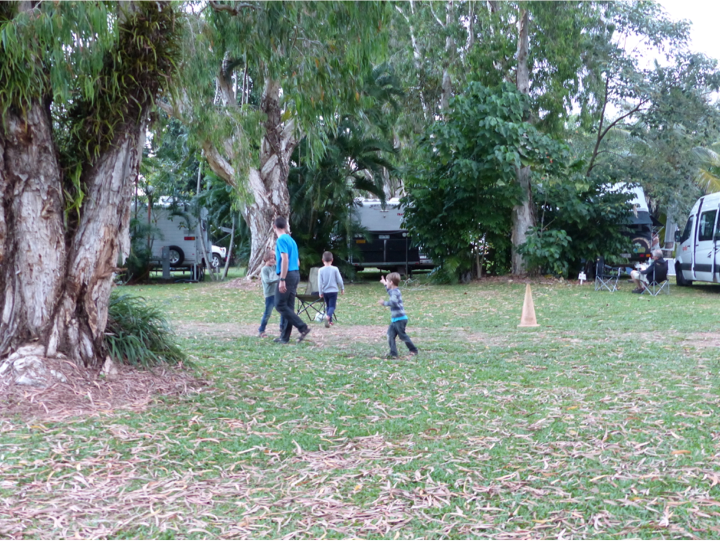 Cinema night in the campervan was, however, something all of them could participate in – especially since Vitus and Noah had just bought a Lego Batman movie in the super market the day before – cute 🙂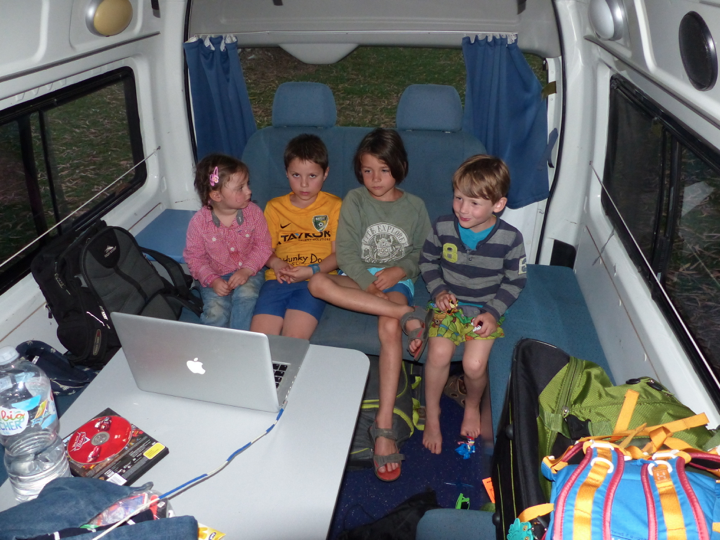 We ended up just relaxing at the pool and going to the playground for the first 2 days – actually not too bad and the rain stayed away during the daytime for the most part.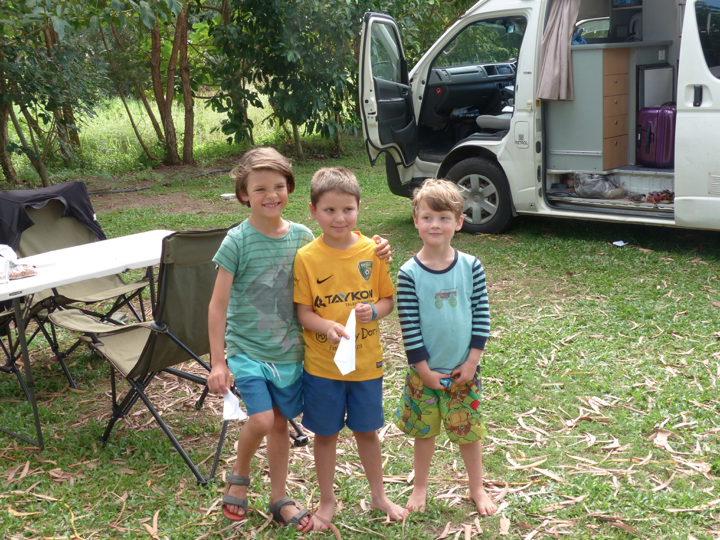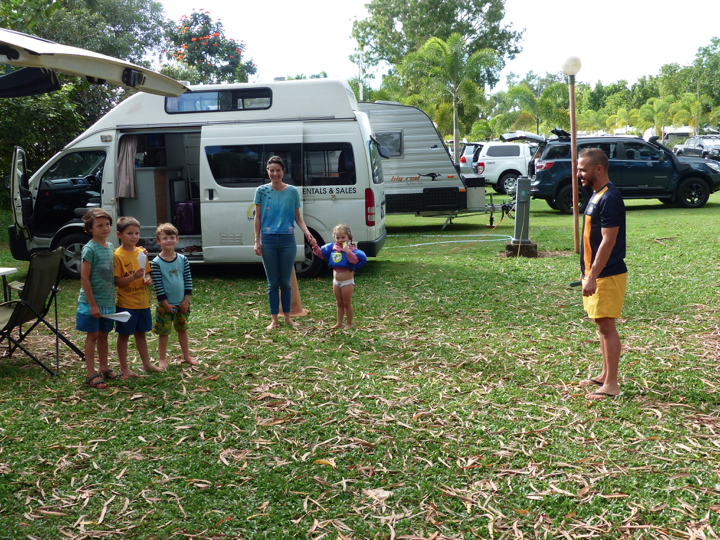 On our last day we went to Charly's Chocolate farm for a tour of the plantation and of course chocolate tasting.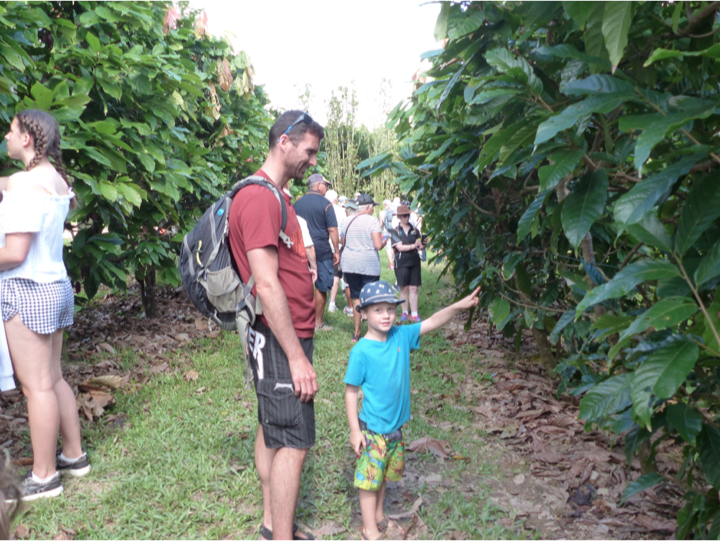 It was much better than expected and it was great to get to know much more about the history of chocolate and how it is produced. The chocolate was some of the best we have ever tasted but at 10 AUD a bar (80-90 grams) it was not something we bought loads of.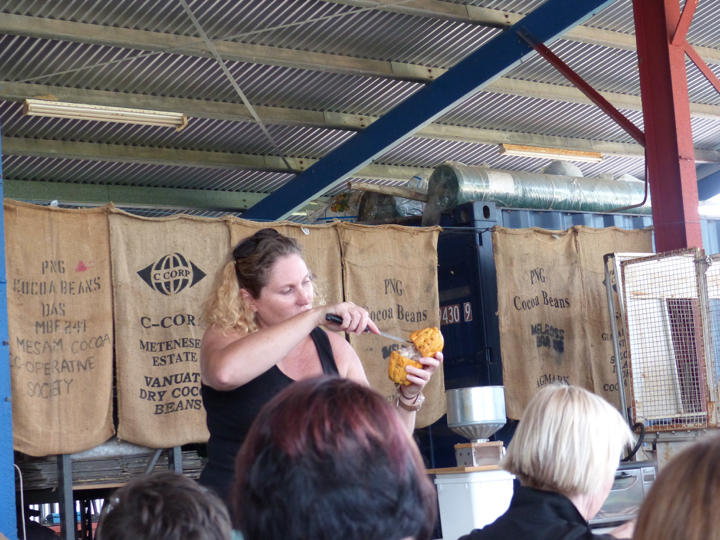 The tour ended with a burger lunch with meat from their own stock – great taste!
After the tour we drove 10 min. to hike up to the top of Clump Mountain. It was indicated as a steep 3,9 km. return track which should take 2-2,5 hours to complete. Vitus, however, practically ran most of the way up and down and we ended up doing it in 1,5 hours including 10 minutes for enjoying the view and taking photographs at the top.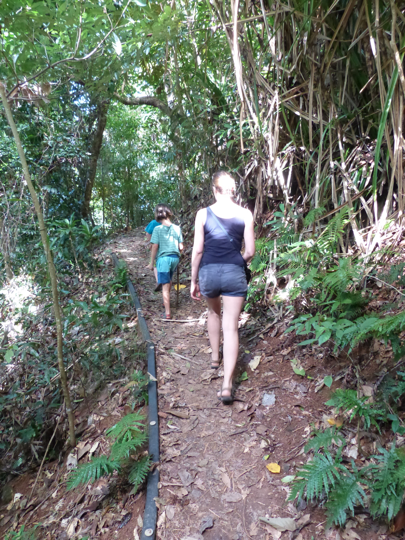 Not too bad for a 4 year old and it was quite a challenge keeping up with him.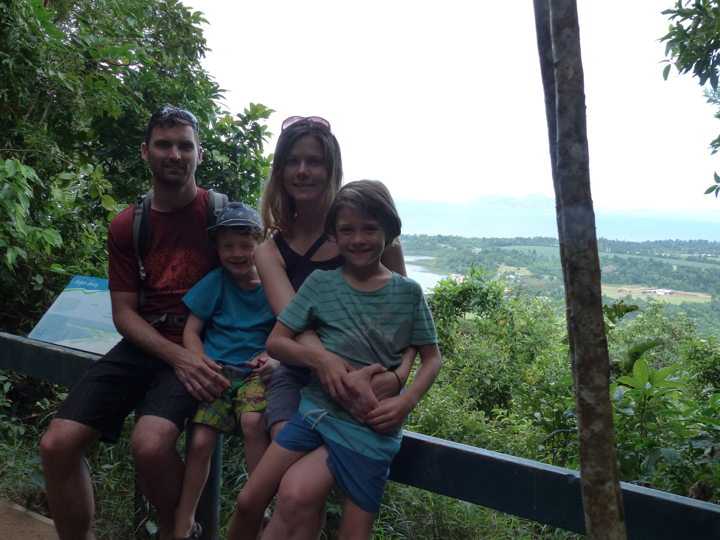 After the hike we went straight to the beach below for a swim in the surprisingly warm water (much warmer than Port Douglas) and the weather had taken a turn for the better.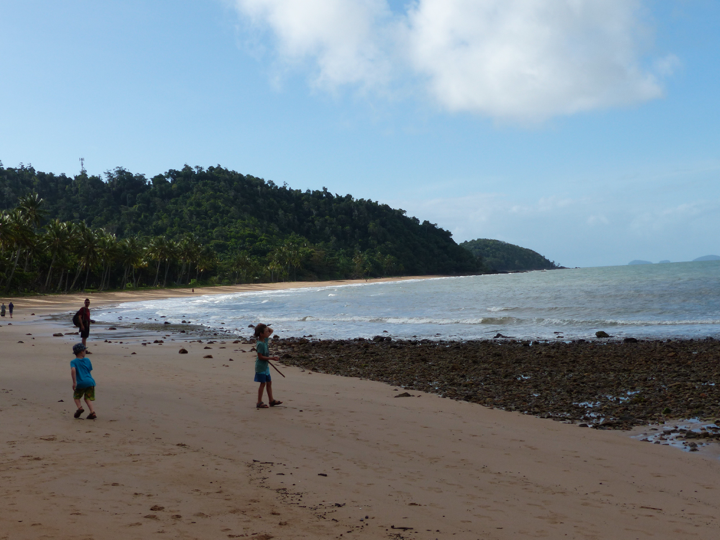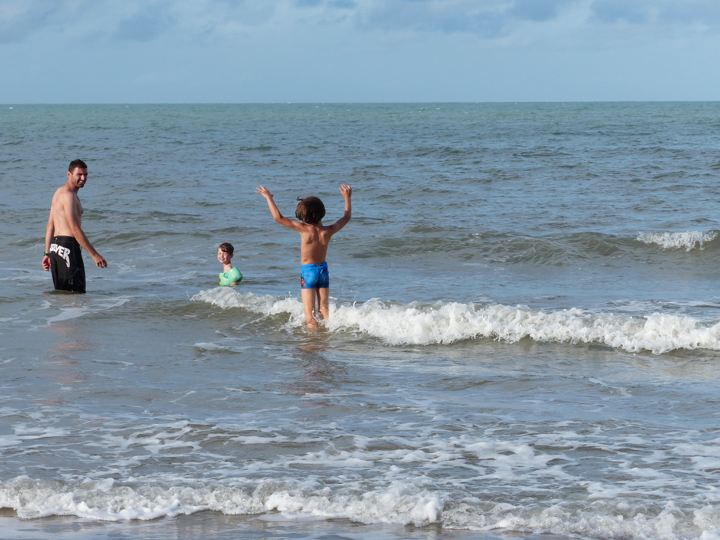 We also found a coconut and had a snack – Robinson Crusoe style. It's hard work just using your bare hands.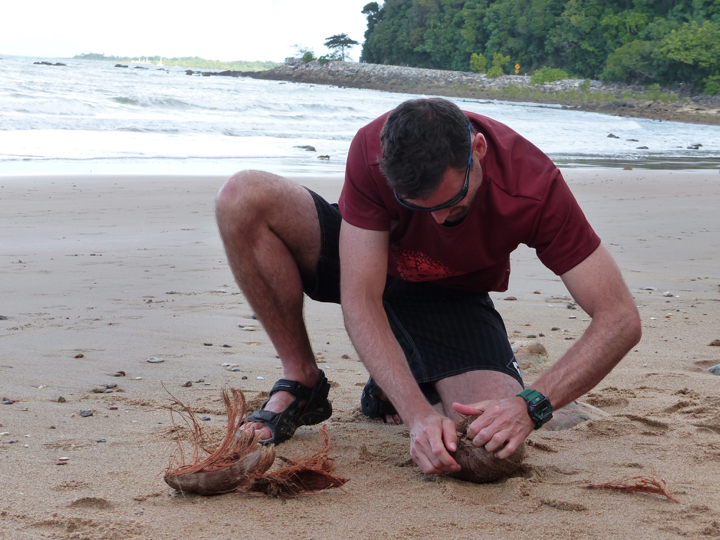 But being called the strongest dad in the world when you succeed does make up for it 🙂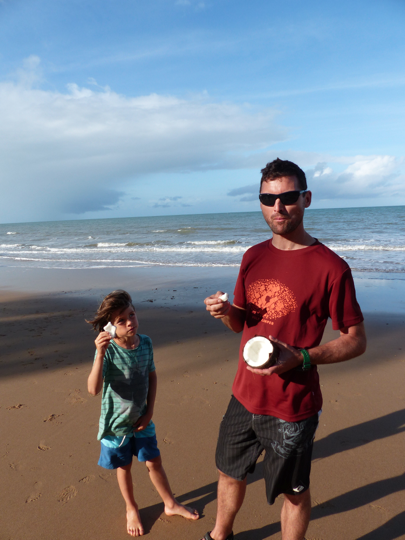 Comments