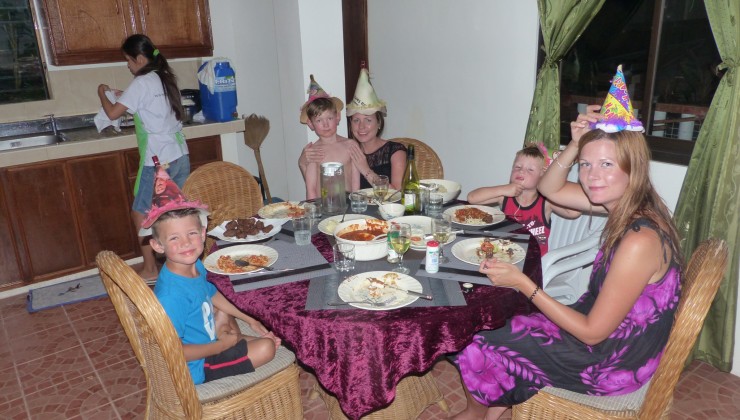 On new year's day the weather unfortunately turned pretty bad. We went to the local beach in walking distance from Whitehouse and had a nice western style lunch at the nearby restaurant.
Fortunately there was also a swimmingpool there and since Anne had promised Alexander they would go to a waterpark a big checkmark was put in front of that activity (a white lie but he bought it and Anne did not have to worry about how to fit that in before going home with som many interesting things to do).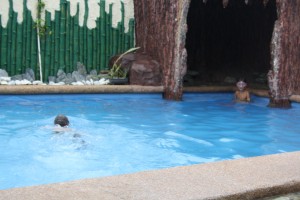 New years eve our house-girl Myleen had prepared a great dinner for us and we had bought some wine.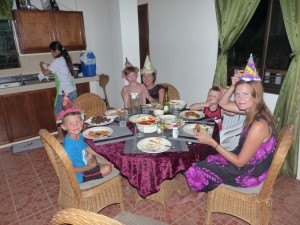 A mellow but enjoyable new years eve and we ended up celebrating it at 22.30 for the children's sake as they all looked very tired. We jumped in to the new year and when the big fireworks were missing outside we told the kids that in the Phillippines they do not start the fireworks until 2am.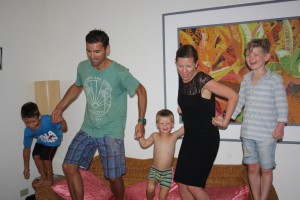 Noah and Alexander did however manage to stay up to enjoy the real thing, but Vitus was fast a sleep at 23.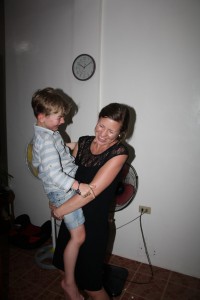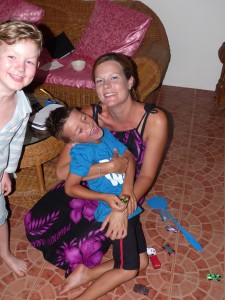 Comments