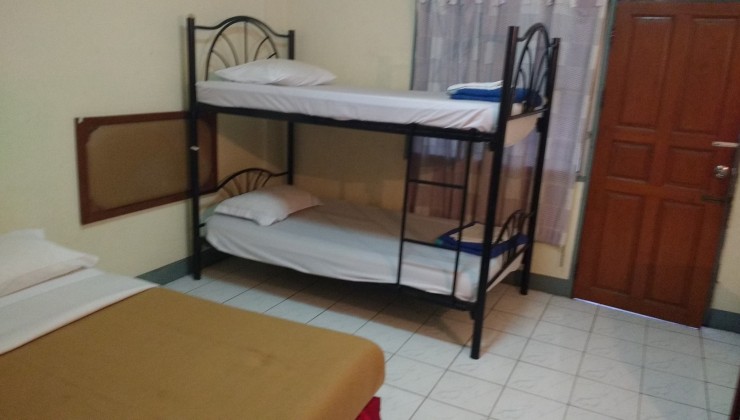 We ended up staying in 3 different places in Chiang Mai and it was surprisingly difficult to find a good family room. Most guest houses only cater for single or couples so finding a nice place that fits the four of us took some time.
First we stayed at "Mini Guesthouse". Huge room, private bathroom, just outside the "old city" and very cheap (350 THB with Air Con) but unfortunately with no view at all (window was facing the wall of the house next door) and with enough small ants to make it not so great. The women at the reception was nice though but we only ended up staying the one night. An option though if you are only looking for a room to sleep and nothing else. Also deserves mentioning that it was the best bed we have slept in so far.
Next two nights we stayed at "Chiang Mai Thai House". We were taken there on the first day and though it seemed nice we found the atmosphere a bit cold. After a night with ants and Line not feeling well we wanted something better and with a pool and nice clean room we took the chance. That was a mistake. When we had to pay it was suddenly more expensive than they had told us the day before (1350 instead of 1100 THB) and the staff was really unfriendly. We were told that the 1100 THB was a special promotion only available when you are coming straight from the train station. Wow – what an attitude. We tried breakfast there but not recommendable. The "full breakfast" seemed microwaved and ingredients were definitely not fresh. Also, though nobody else was using the pool the children were not allowed to either jump play or anything else that could have made it enjoyable for them which we were reminded of by an angry yell from the reception. Specifically they put up a sign stating:
No jumping
No water bombs (as if that was not part of jumping)
No Diving
No Alcohol
No drugs
No moving chairs
No yelling
No loud behavior
No music
No swimming (Just kidding – but almost felt like it J)
Rules are fine but during our stay we did not see anybody else using the pool at all – it was far from fully booked but who wants to use a pool when you are barely allowed to be there. Really sad that they do not think more in terms of customer satisfaction and service since the facilities are nice and rooms big and clean.
We ended up staying the last 3 nights at Top North Guest House. What a difference. Friendly staff, huge room with bunk beds for the children, reasonably priced (800 THB), inside the old city, big pool that you were actually allowed to use, great food (you could even get some Danish food which the children loved) and a perfect relaxed atmosphere. We really enjoyed our time there. Only downside was a pretty bad internet-connection.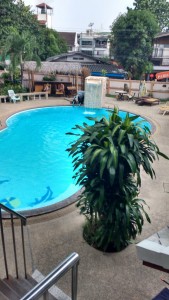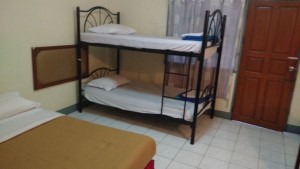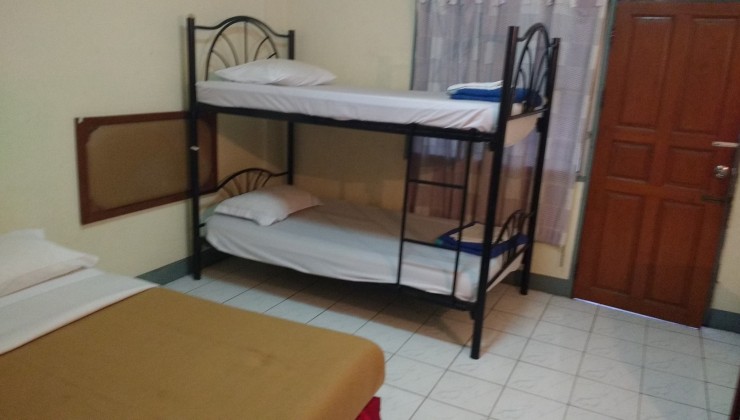 There are lots and lots of guesthouses in Chiang Mai, especially in the old city and in all price ranges (from 150 THB dorm rooms to pricey 4.500 THB rooms). As stated it is however not that easy to find family rooms and you do need to look around if you want something good at a reasonable price. There is a really nice neighborhood (green, laid back, quite) in the Western part of the old city but unfortunately we found no family rooms in that area but there are lots of options for single travelers or couples.
Comments