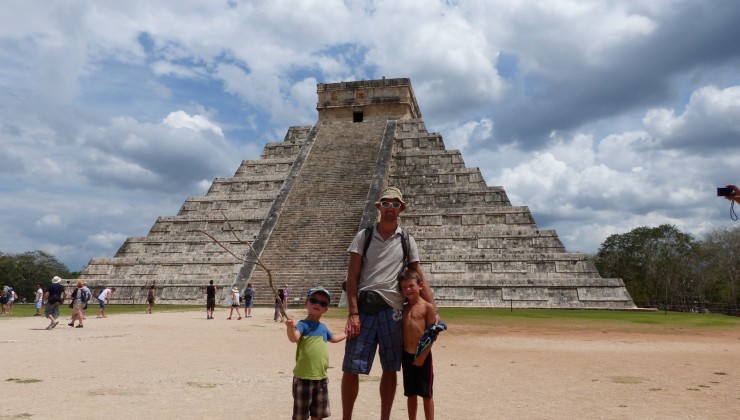 Reading any review of Chichen Itza you will find that it is crowded and all the ruins are closed off for climbing. After a huge marketing effort it is included in the new 7 wonders of the world, but continuously people find less crowded and more open Ruins better value and a bigger experience.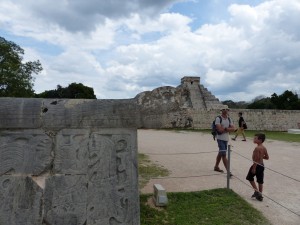 We knew all this but went anyway. Basically it comes down to the fact that we really could not leave Yucatan without having seen for ourselves what it was all about.
While we found it just as crowded, touristy and fenced off as other people described it, we still found it worth the time and money. The main attraction is of course the big pyramid which has been restored and looks amazing from at least 3 sides. We ended up visiting 7 old Mayan sites on Yucatan but despite the crowds Chichen Itza was still the easiest place to imagine how it must have looked when the Mayans dominated.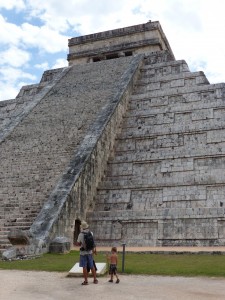 Don't go there if you hate crowds, stalls selling various touristy handicrafts, Ruins that are all fenced off by rope and a historic site that is incredibly groomed and maintained. But you really need to see it for yourself and despite our best effort to find it too touristy we still enjoyed the 2 hours we spent there.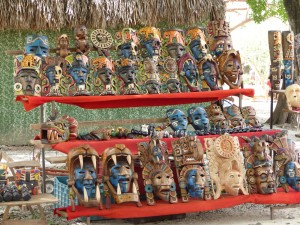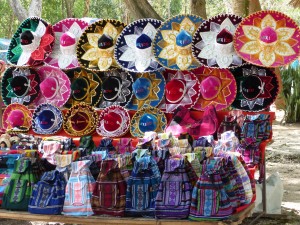 After Chichen Itza we visited Cenote Ik'kil which is just 5 km. down the road. It was just as crowded but never the less a good experience – especially in terms of jumping 🙂
Comments