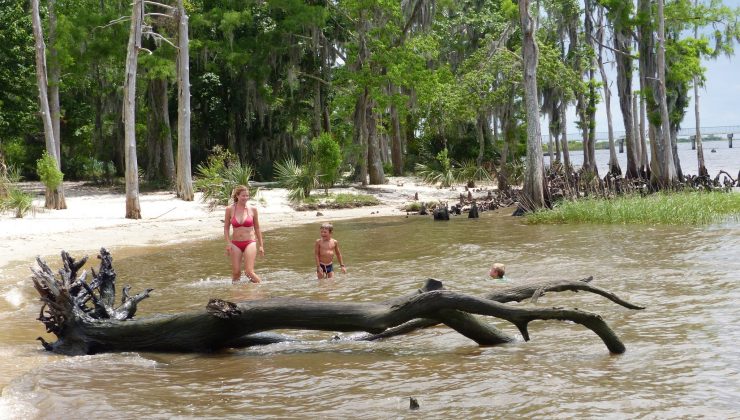 Our next stop after Biloxi became Fontaine State Park, a giant park right next to a beach with great possibilities for camping, walking and just relaxing at the beach. We planned to stay for 3 nights before heading to New York but a giant thunderstorm came in the way (more on that later)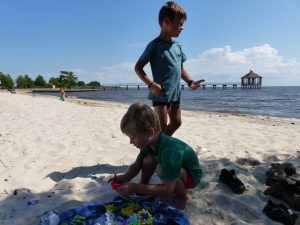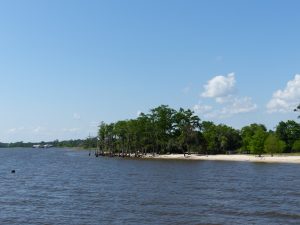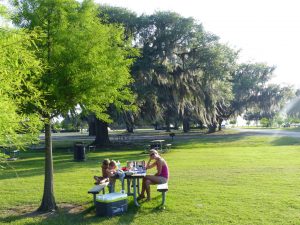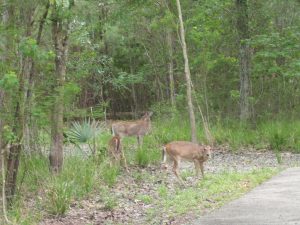 We were able to set up our tent right next to the playground and only 30 meters from the restrooms/showers. At only 14 USD per night it was not only one of the best campgrounds so far but also by far the cheapest.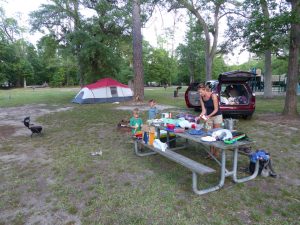 Vitus and Noah helped set up the tent this time and they were very proud once we were finished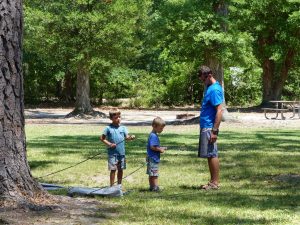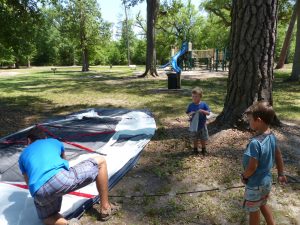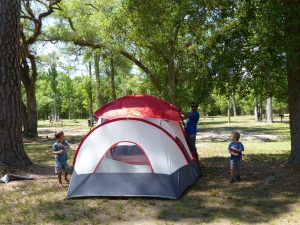 To be honest we did not do very much during our two days there. We spent time at the beach – relaxing and enjoying the surprisingly warm water, the beautiful views and the baby alligators that were plentiful both in the big lake where we swam and the small pond behind the beach.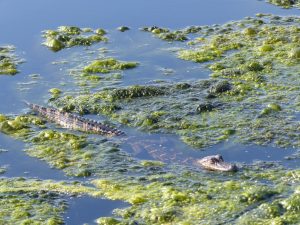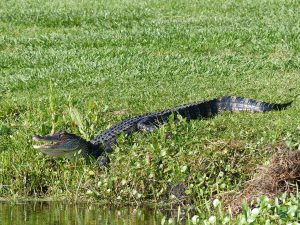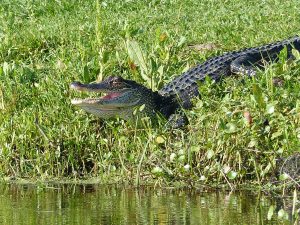 With a bit of effort you can easily bake bread in a grill and some leftover cream can turn into homemade butter.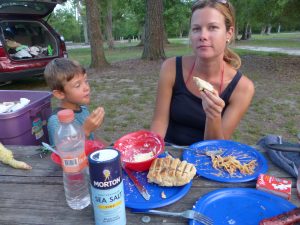 For the first time we managed to build a and start fire using only wood and a single match (no cheating this time)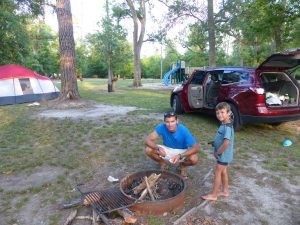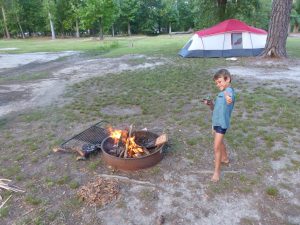 The park also has a small Splash area where Noah and Vitus had lots of fun for an hour.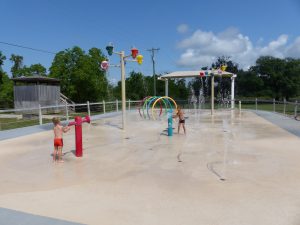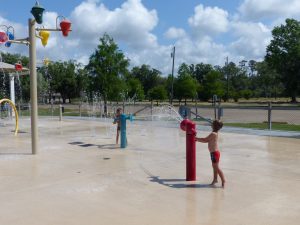 We also found time to visit the nearby town of Mandeville and the 4 of us finished 1,4 liter of our favorite Rocky Road ice cream (chocolate, marshmallows and chocolate covered roasted almonds – mmm…).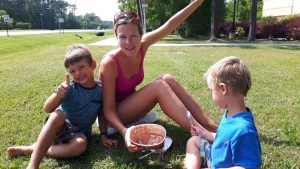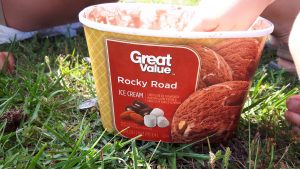 When we left Denmark Vitus did not recognise anything without a stick as ice-cream and refused to touch it, but that has sure changed and we have a hard time keeping up with the boys.
On our second day we found a nice little secluded beach just 70 meters from the main beach behind some mangrove trees.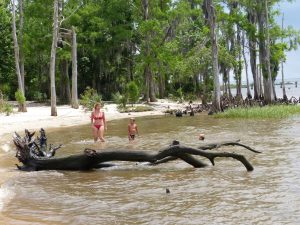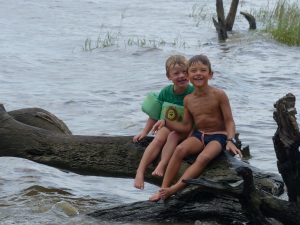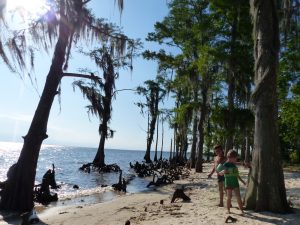 We had a really nice time there enjoying what would be the last hours of beach weather on our trip. On our way back disaster struck (at least if you ask Line) we found some blackberries and started to dig in. Walking further and further into the scrub Line suddenly started running around like a crazy person. She had stepped right into a fire anthill and was stung 16 times before she managed to escape. "A few ant bites – what is the big deal" you might ask. Well, so far she has not slept more than a few hours a night for 3 nights because of the itching, she cannot wear her normal shoes and her feet look like a teenagers face 🙂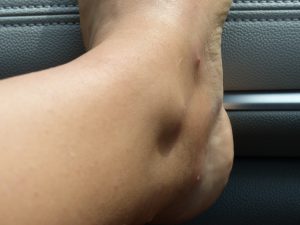 A small warning is due here. If you talk to Line about it and happen to use phrases like "they don't look worse than mosquito bites" or "how bad can it be – it's just ants" then your safety cannot be guaranteed (the rest of us are talking from personal experience)
As mentioned we had planned to stay 3 days at Fontaine State Park but unfortunately the weather forecast announced a dangerous and heavy thunderstorm so the last night was spent at a hotel. This turned out to be an extremely good idea. Though we did not get the full onslaught where we stayed it was absolutely crazy to watch and many roads where flooded for a while. Biloxi, where we had just stayed 3 days before received the full force and got more than 600 mm. of rain within a few hours resulting in flash floods and evacuations. Hard to recognise the sunny town:
www.youtube.com/watch?v=oGnpUnAUQ6M
During the evening the storm calmed down for a few hours leaving us time to go eat at a restaurant near by. We asked for the most typical southern food they had and were treated with a variety of local dishes including crawfish, Cajun style chicken, oysters and a weird tasting sausage – a really nice way to say goodbye to "The South".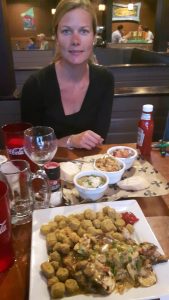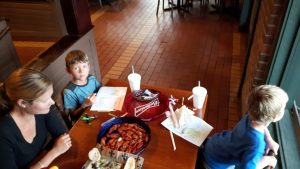 Packing for New York – it took hours to fit everything and find out how much of our stuff we could bring to New York. We ended having to sell our cooler, air mattresses, electric pump, lantern and lots of other stuff – at 20 dollar for everything a couple we met in the Hotel Lobby got a very good deal, but we were just happy to not have to give it away.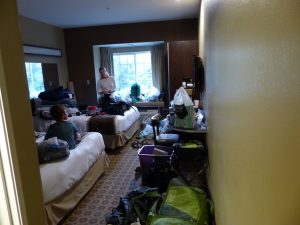 On our way to the airport we took a slight detour to drive over the longest bridge in the world – 23,8 miles (roughly 38 km). A fun experience.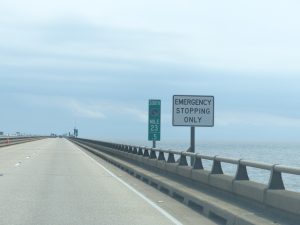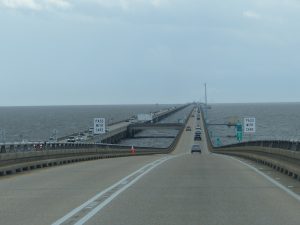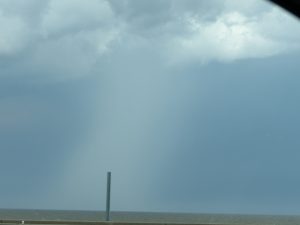 Comments