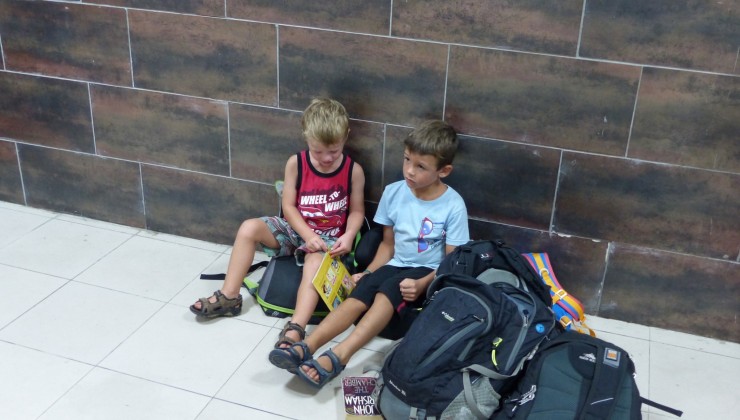 Finding accommodation in Cuba should be straightforward. Typically there is an overcapacity of Casas Particulares (homestays) and once you find a great host, they can help you find a place in the next city or even plan your whole trip around Cuba.
Problem was that we had not accounted for 3 factors making it almost impossible:
Easter (busiest time a year in Havana) and we had no idea that it was Easter already
President Obama visiting Cuba (first time an American president was visiting in 88 years)
Rolling Stones playing a free concert in Havana (first time ever)
We started to write emails to a dozen Casas Particulares 4 days before our arrival and got increasingly nervous when only a few of them responded and those that did were all completely booked and said that Havana was crazy right now.
So the day before our flight to Havana we started calling a long list. We spent 5 hours calling more than 50 Casas Particulares and got increasingly desperate. At one point we had 4 hosts that had agreed to call everybody they knew to see if somebody had a single room we could squeeze into and we continued as well. Fortunately after 5 hours of fruitless exercise and spending more than 30 USD on Skype credits, one of the four finally found something for us. 28 km. outside Havana in Guanabo – but a place to sleep and regular bus connections to Havana city – YES!
Unfortunately that was not to be the end of our troubles. Our flight was scheduled to arrive 6.25pm, but at the check-in counter we were told it would be 1 hour late. That turned into 1,5 hours instead, but once in Havana airport we quickly made it through immigration and at 8.15pm we were ready to pick up our luggage. 8.15 turned into 9.15 and still no bags. Only a few bags arrived at the time and Jesper actually timed it at less than 1 bag per minute. 200 passengers in the terminal were getting increasingly dissatisfied, but no messages or any kind of information was given. Other planes started to arrive and their bags seemed to get there just fine. "When going to Cuba, bring your patience" turned out to be a little too true from the start.
Finally after 3 hours of waiting, our bags arrived and we could catch an expensive, busted taxi outside the airport to our Casa Particular. Windows had to be open all the way as exhaust fumes were making their way into the cabin. At a few minutes past midnight we finally arrived and after getting settled in dinner was prepared for us at 1am.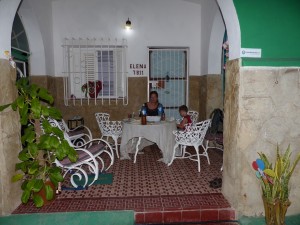 Surprisingly the boys actually ate something, which is unusual when they are tired and it is late. We slept very late and did not get up until 11am the next day. After a shower and breakfast at noon we all felt brand new and ready for our Cuba adventure.
Comments