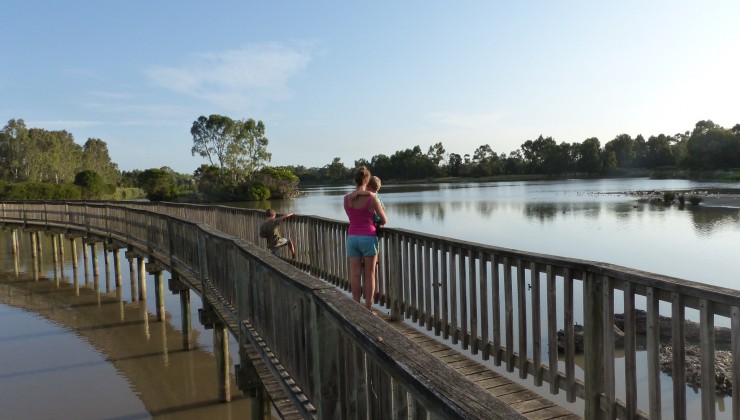 Though requiring a detour we thought it would be fun to visit Lilydale and show the kids where Jesper used to study for a semester back in 2004. We should however have done a bit of research because it turned out the University had been closed in 2013 and after wondering why everything looked so desolated we were asked by a security officer to leave since it was now a construction site. We asked if we could just give the kids a quick tour but though no visible construction were going on we were asked to leave immediately and were only allowed to take a few quick pictures. Bummer.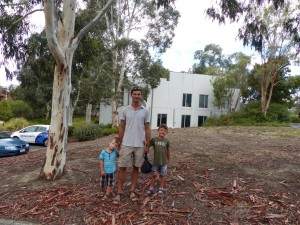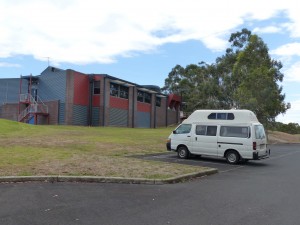 We did however manage to visit the Library to get some papers printed, go for a walk at the lake and do some shopping before heading on.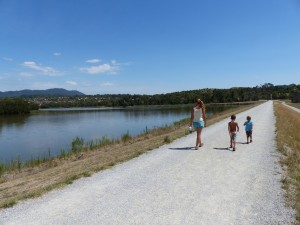 When traveling from Adelaide to Sydney in just 4,5 weeks you naturally have to make some hard choices. We chose to skip Grampians National park, Phillip Island and Wilson Prom. All places we would have loved to go but which required a lot of extra driving.
Instead we chose to head straight across from Melboune to Merimbula with only short stops in Warragul, Sale and Lakes Entrance. Lakes Entrance was meant to be a longer stop, but rainy and cool weather made it less attractive and never has the campervan felt smaller than the afternoon and evening spent there in pouring rain.
We did spent about a day in Sale and had great fun at the adventure playground there, a beautiful dinner next to the lakes and a great walk on the boardwalk in the swamp before heading on.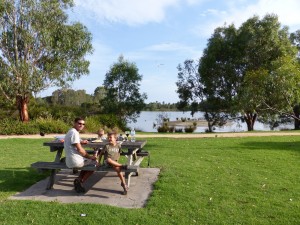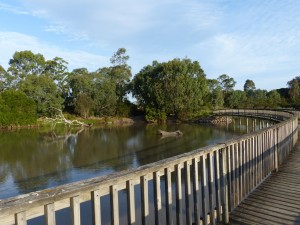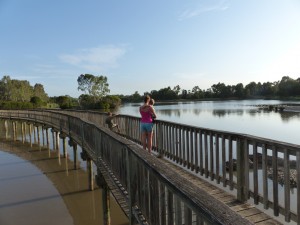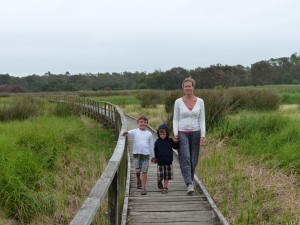 Right next to the boardwalk we stumbled across a lot of blackberry. We tried to continue but we just kept finding more and more berries and only when we simply could not eat any more did we manage to escape the delicious berries.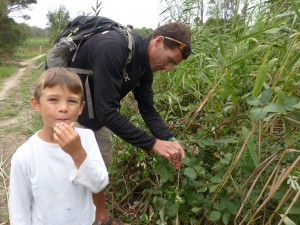 The boys have only brought very limited toys on our trip and especially Lego has been used A LOT. In Aldi we came across a cheap Lego-copy product. A remote control car costing only 16 AUD. That was a huge thing for the boys and just being able to follow the instructions when putting it together made Noah really happy ( though the instructions were actually quite bad – just one of the aspects where you can clearly tell the difference between real and fake Lego)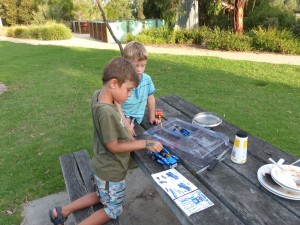 In Sale they are extremely proud of their old Swing Bridge so we felt obligated to see it now that we were there. Only a 5 min. drive down the road from the city center but you probably have to be quite fund of bridges and/or old big mechanical devices to truly appreciate it.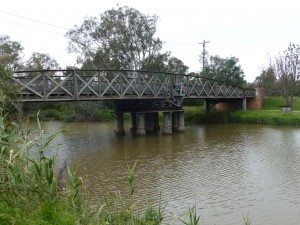 Comments