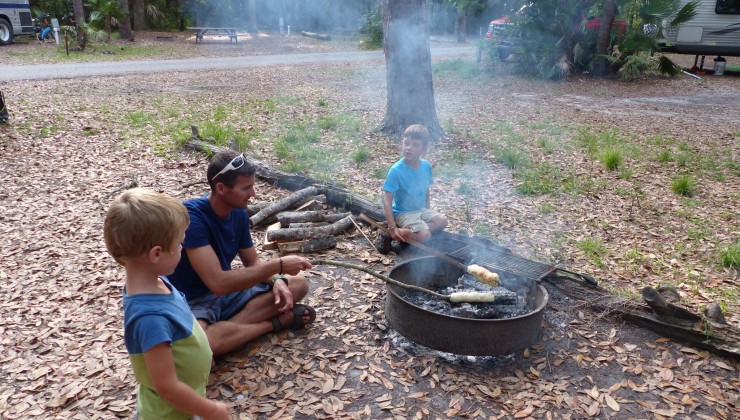 After spending 3 nights at Lake Louisa we headed for Hillsborough State Park close to Tampa – which had been recommended by Jackson's parents. On the way we stopped by Dinosaur World which we also visited back in 2014. It is a bit on the expensive side since the park is essentially just a lot of big fiberglass Dinosaurs but the kids loved it and we had a really nice time there again.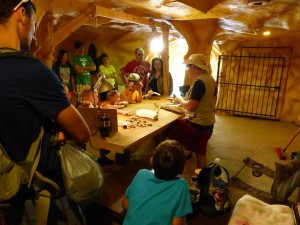 2016 vs. 2014
2016 vs. 2014
2016 vs. 2014
2016 vs. 2014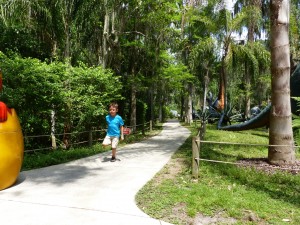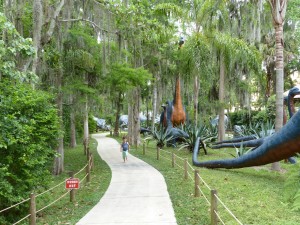 Fosile dig – they found 6 shark teeth that they got to take home – millions of years old – pretty cool: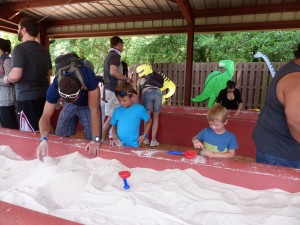 T-Rex is always the favourite: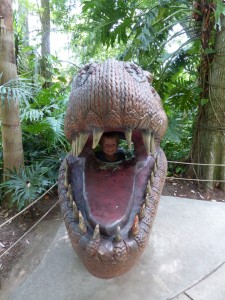 After Dinosaur world we drove the last 20 minutes to Hillsborough State Park and setup the tent. The park is set in very idyllic forest and the rangers are really nice.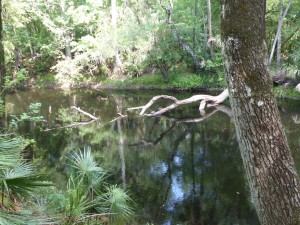 There are beautiful walks along the river with good changes of spotting wildlife. Squirrels are all over the place and though "no wildlife feeding" signs are everywhere they are clearly used to being fed. We even saw one steeling a candy-bar from a guy – and though he tried he never got it back.
There is also a giant pool inside the park (unfortunately with so many rules you can hardly sneeze without breaking one).
Being weekdays no other kids and families were around so the park itself was a bit on the quite side but nice never the less. We managed to get a fire started and even made swirly bread (snobrød in Danish).
Part of the reason for visiting Tampa was for Line to get a "Lines big shopping day" at Tampa Premium Outlets. So on day 2 in Tampa we dropped Line off in the morning and went for a "boys day out". First stop was a Toy store, then Ice-cream (before lunch), then the toys section in Walmart and then a park and playground to play with the new toys.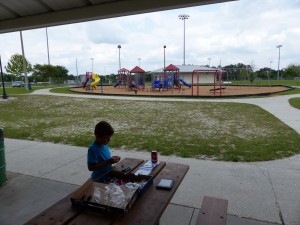 Before Walmart Jesper had told Vitus and Noah that they could have anything they wanted for lunch since this was "boys day" and no ordinary rules regarding nutrition applied. Expecting them to choose Burger King or similar he was quite surprised when they quickly decided that instead they wanted rye-bread with cream cheese and salami.
Line was picked up at 5.30 at which point she was exhausted from 7 hours of non-stop shopping. On the way back to the camp we stopped at Fat Man's BBQ in Temple Terrace. We also visited this place back in 2014 and simply loved the buffet and the atmosphere. This time was no different and we all ate so much we could hardly walk to the car afterwards (The warm chocolate fudge that comes with the Ice-cream makes it really hard to stop)
We spent our last day in Tampa taking a nice walk along the beautiful river in the park.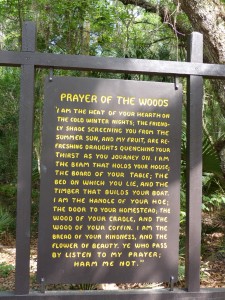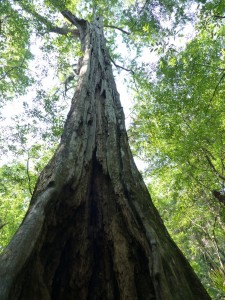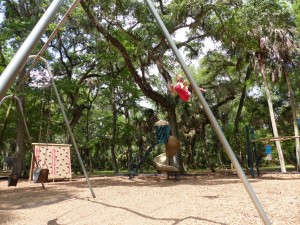 In the evening it started to rain a lot but problem was turned into an opportunity as we found a great shelter.
After dinner the portable Bluetooth speaker was turned on, Metallica was played at the loudest volume and Noah and Vitus showed their best dance moves (we had the place to ourselves).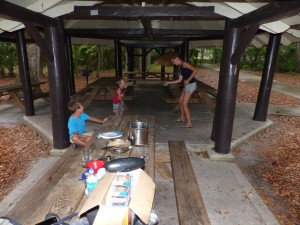 Comments