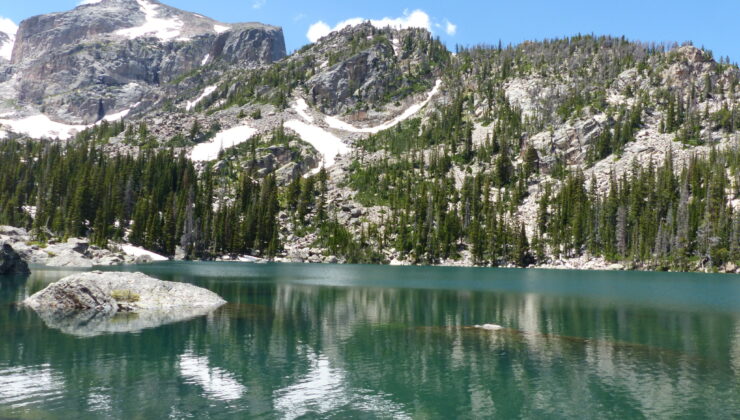 On the second day in Rocky Mountains we decided to the Fern falls hike. Unfortunately we could not find any parking space near the trailhead and ended up walking 2.5 kilometers just to start the hike. Of course a free parking space appeared 200 meters from the trailhead after 45 minutes of walking 🙂
The walk to Fern falls was nice but not among the most spectacular, but a good start and with enough elevation gain to make us tired at the end.
Besides a lot of chipmunks and squirrels we did not see any animals but just before we got back to the parking lot we saw a small snake. Snakes being the boys' favourite wild animal they noted the hike as a great success.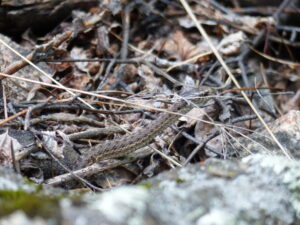 The streams next to the trail were ice cold and with very warm feet we competed to see who could stand the longest in the stream. Vitus surprisingly won by a landslide and while our feet hurt for at least a couple of minutes he seemed totally unaffected.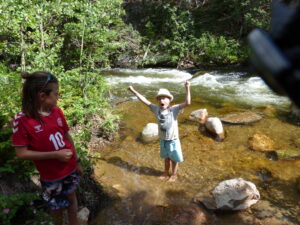 On the fourth day we did some more research and opted for the Lake Haiyaha hike from Bear Lake Trailhead. Again the parking lot was full so we needed to take the shuttle from "Park and Ride". After 45 minutes of waiting for a place on the bus we finally headed for the trailhead. Only this time not one but 20 parking spaces were free once we got there. We really need to get better at this!!
The hike to Lake Haiyaha was one of the most beautiful hikes we have ever done. We even got to play with snow on the way up.
The scenery at the lake could not have been more perfect.
The air was around 27 degrees and with water close to freezing we naturally had to go for a swim. Very nice but VERY cold.
A perfect day if you like hiking and we were all very tired and happy when it was time to go to sleep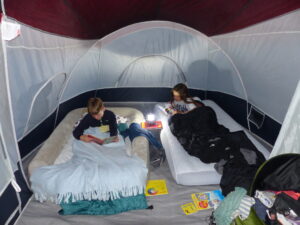 Comments