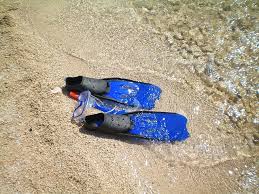 We intend to travel light and probably what will take up the most
space is not clothes, shoes etc. but the gear we need when spending time
diving, snorkling, taking pictures and video and living in areas with lots
of mosquitos.
We hope to be able to limit ourselves to a large duffelbag on wheels, a
large travel-backpack, a day-backpack and a small bag for each child with
their toys they can carry on their own.
So far our list of things to bring includes (last updated September 5th 2015):
Snorkel, fins and mask for all of us
Video camera (GoPro + mounts, extra batteries etc.)
Camera (Our good old Panasonic FZ200 still performs very well)
Medicin (Ciprofloxasin, panodil, imodium etc.)
Powerbank (ended up buying an Intocircuit 26000mAh which is kind of
large but should keep us powered up no matter where we stay)
2 large mosquito nets (impregnated)
Thin white clothes with long sleeves/legs to protect against mosquitos
Bathing suits/bikinis (1-2 each).
Hiking sandals (1 each)
Hiking shoes (1 each)
Beach shoes for the kids (we have a long history of them cutting their
feet)
Autan mosquito spray (3-4)
First aid kit
Toys (only what can fit in their own backpack – if they buy something
new on the trip that cannot fit in the bag they have to give away something)
Shorts (2-3 pairs each – ongoing debate whether that also applies to females 🙂 )
Socks (3 pairs each)
Underwear
T-Shirts (3 pairs each – ongoing debate whether that also applies to females 🙂 )
Dresses (written by "female:-) )s
Long trousers (1 each)
Warm shirt (fleece or similar – 1 each)
Baby-monitors (so we don't have to stay 1 meter from the children when
they go to sleep)
Cell-phones + charger (1 each for adults + 1 extra(old xperia mini for emergency
if the others are damaged/stolen). We plan to buy prepaid sim cards)
Hats/caps (1 each)
Duct-tape – ESSENTIAL!!
15 meter strong line (drying clothes, tying things down etc.)
1 small air-mattress (so we can squeeze our selves into small rooms
when necessary)
Laptop + charger for skype – writing blogs etc. (still not decided whether to bring a dell E6220 or a MacBook – both are a few years old but we don't want to travel with a brand new expensive laptop if it gets stolen, lost or damaged)
2 IPads – mainly for the children to keep them occupied on long distance flights etc.
Sun-screen (factor 10 and 30)
Kindles (2)
Rain-covers for bags (3)
Prebooked vouchers/confirmation (Airbnb, flights, car-rental, campervan)
Passports
Drivers licence, Visas and Mastercards
Travel insurance documents
All travel documents (flight tickets, hotel bookings, airBnB adresses etc.)
Comments