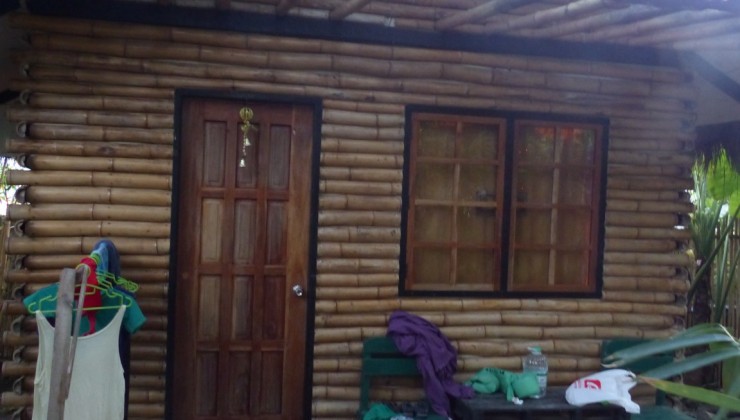 We had been warned that the Philippines were totally crowded in December (which actually turned out not to be the case) and therefore we had found a place to stay long ago to be able to have a nice, cozy place to spend Christmas. On AirBnB we found Subli Guest Cabins, which had fantastic reviews, and booked a hut there. It is situated a couple of kilometers from the city centre in quiet surroundings. But what is really remarkable is the level of service and the feeling of added value there. They simply went out of their ways to make us comfortable; they changed us into a larger cabin on the second day even though that meant moving an extra queen size bed into the cabin, they helped us order take out and let us use their kitchen to cook a Danish Christmas dish for the children (Risengrød/Rice porridge), and wouldn't let us help clean up after it.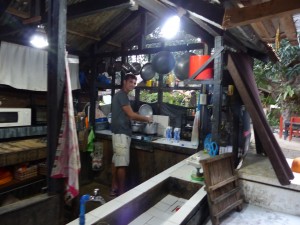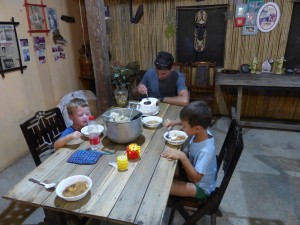 A driver took us to town when we wanted to go there and also to the airport on our last day there.
For Christmas eve they invited all guests (around 10) to a Christmas dinner with a buffet, a choir singing Christmas carols in English and Philippine language (which was so nice and beautiful that it made Line totally tear up) and had even bought us presents! All for free, and they had found a T-shirt for both of our boys that fit them and that they instantly loved. Wow! They made our Christmas special and nice even though we were so far from home and family.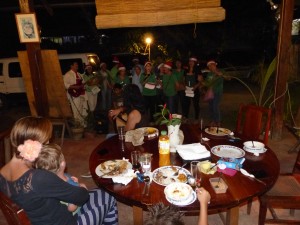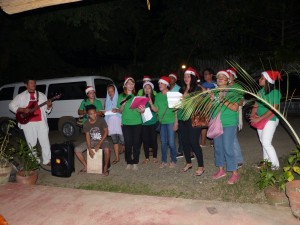 And to top it off, when we were going to the airport early in the morning, they had prepared a wonderful breakfast for us to eat at the airport: lots of pancakes, mango, bananas, juice, butter and syrup in a lovely woven basket/bag that we could keep.
Comments