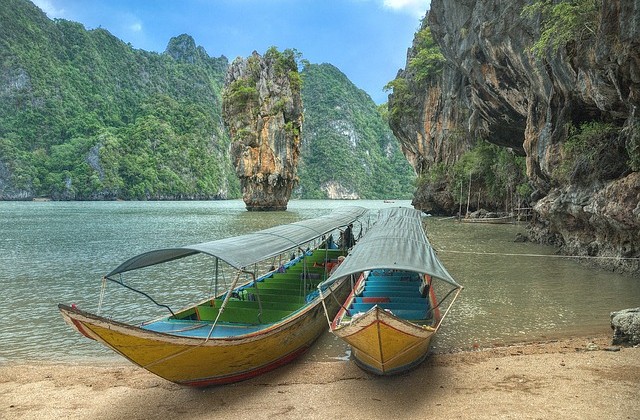 Thailand
To be honest we really went back and forth several times on whether to visit Thailand or not on our round the world trip. We love the people, the nature, the ease of travel and the food but we have really been there many times (Jesper 6, Line 4, Noah 2 and Vitus 1 time) and somehow going back felt a little like choosing the "easy option" instead of going somewhere we have not been before or at least not so many times.
We ended up including Thailand since the fit was just too perfect in terms of weather (west coast is perfect in November) and in terms of the route we are travelling. This time, though, we also chose places that we have not seen before: Kanchanaburi and Chiang Mai (Jesper has been to Chiang Mai many years ago). We chose Kanchanaburi mostly because the weather was good there at the time of arrival (it was raining at the beach destinations), and because it seemed like a place with lots of activities and good, cheap food. We were told by several people there that it is the cheapest place in Thailand, and we have to agree. You can easily get a meal at a restaurant for 40-50 Baht.
After around a week in Chiang Mai we will go to Koh Lanta to relax, swimm and snorkel before heading to Vietnam. All in all we will spend 4 weeks in Thailand this time.
Blog posts from Thailand below.
Comments