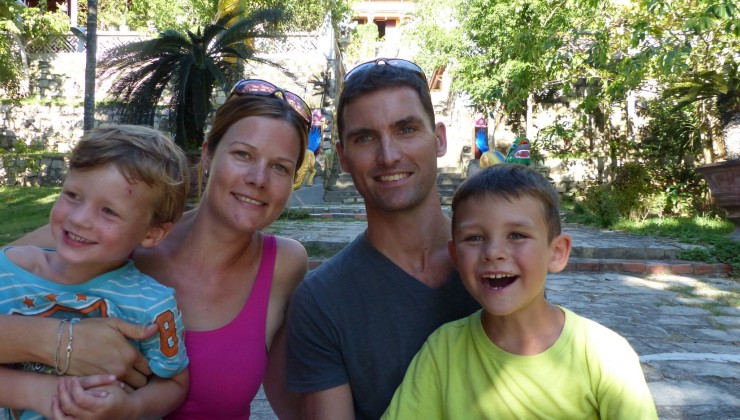 We went on the local busses (again) via Phan Thiet to Ta Cu mountain to do something completely different. The bus rides took a little over an hour in total, but the first bus put us off at the wrong stop for the next bus (bus 4), so we waited an hour, was then picked up by the first bus again which changed its route to drive us to the right stop (right next to Lotte Mart mall/shopping center) 😉 then we just missed the next bus to the mountain because Line and the boys went into the mall to find a toilet. Several deep breaths and counts to 10 kept Jesper from blowing up at this time 🙂
As we finally arrived at the mountain early in the afternoon, we booked return-tickets for the tram and gondola (465.000 Dong for the four of us). Line doesn't like heights, so the ride on the gondola was not her cup of tea and she had to sit with her eyes closed and hissing at the rest of the family to sit still. But at the end of the ride, she finally managed to open her eyes to the beautiful views.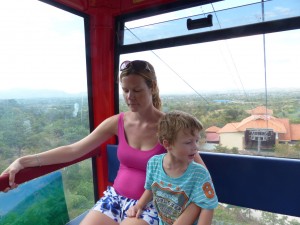 Almost no people were at the mountain, we only saw 4 other people there. After walking a bit we saw the largest reclining Buddha statue in Vietnam, a giant lying Buddha of 49 meters in length.
We wanted to go trekking so we tried to find a path behind the Buddha statue. But the first thing that happened as we left the trail was that Noah almost stepped on a small snake, so Line didn't think it was the best idea after all. We did try, though, but it was too steep and again full of trash and mosquitoes everywhere. A family selfie documented this 15 min. trek – where we had to pay real attention to find a spot without too much visible trash (if you look carefully you can still see the fear of snakes and mosquitos in Line's eyes 🙂 )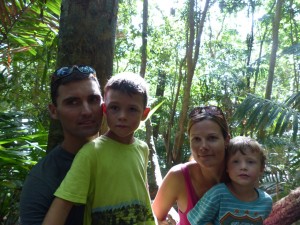 On the way back we were led by a range of small stalls selling souvenirs and tea in order to get to the gondola. We felt sorry for the vendors because there were no customers there, but travelling for 6 months we really can't carry souvenirs and tea around. At the top of the gondola there was a huge restaurant with spectacular panorama views over the entire area – but it was closed down due to the lack of visitors there. We were able to buy some water and a coke there though and sat there enjoying the scenery while waiting for the gondola.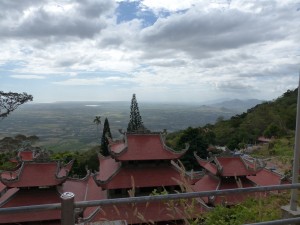 On the trip down Line had her eyes open all the way (even though she had to force herself) and managed to enjoy the view.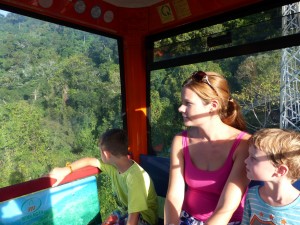 A nice excursion away from Mui Ne beach and a day well spent.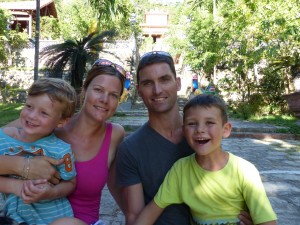 Comments