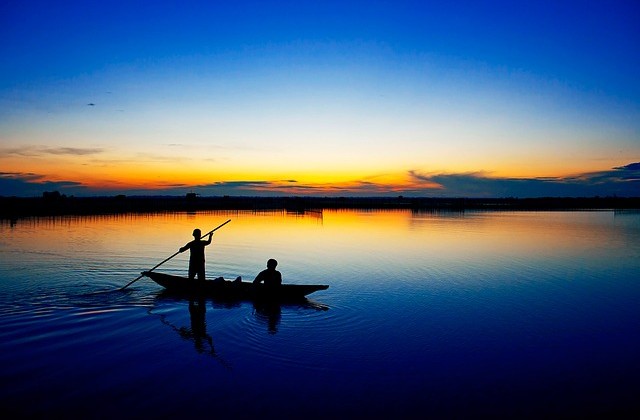 Vietnam
Vietnam was not an obvious choice since we had quite a bad experience visiting Vietnam in 2008. Back then we flew to Hanoi with the plan to head for Halong bay and then further south. Unfortunately the weather was unusually bad for the time of year and we where being ripped off more times that we could count. That included a trip to Halong bay where none of the things we had paid for on our written itinerary was included and on top of that Line was spied on buy a guy when visiting the toilet. Several of the other back-packers we met had similar experiences and some far worse (including being left for 6 hours in the sun outside a hotel because the tour company had not booked anything). When the weather forecast announced 8 days of clouds and rain we ended up cutting our trip to Vietnam short and went to Thailand instead. Due to the weather that flight back to Thailand was through several thunderstorms and we were bounced around in the small air-asia plane. Line has suffered from fear of flying due to that experience – fortunately it is getting better.
So Vietnam was obviously not our first choice but speaking to a guy from Jysk Rejsebureau and doing some more research we ended up giving it another chance. First of all it seemed we did just about everything wrong the last time (weather is hard to predict…) apparently tour companies in Vietnam cannot be compared to e.g. Thailand where most of the time you end up on the same boat no matter who you book with. There are apparently huge differences and standards range from lousy (trying to earn what they can right now not caring at all about how tourists experience the country) to fantastic. Had we checked in advance it would have been quite easy to find an excellent provider. Secondly, the culture is very different in the South and much more open and relaxed.
So all in all we ended up giving it a second go. We will fly to Ho Chi Minh City and probably take a train north.
Blog posts from Vietnam below
Comments