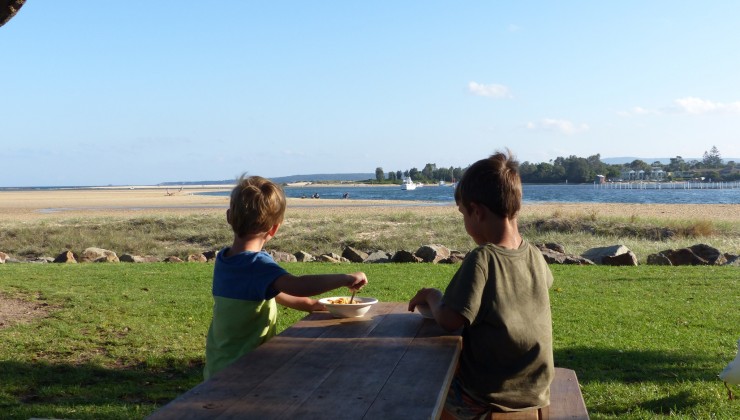 Due to bad weather in Lakes Entrance we took a 3 hour drive straight to Merimbula and spent an afternoon there making lunch, walking along the boardwalk, eating delicious ice cream and cooking dinner next to a playground with a spectacular view.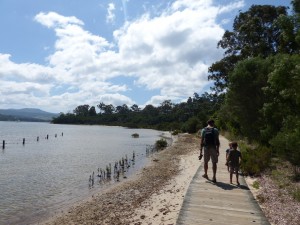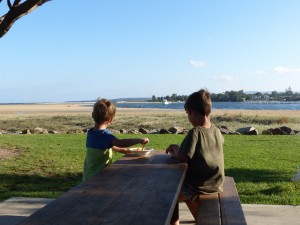 Yet another white bellied eagle flew by but since we have probably seen more than 20 by now it was not as big a deal as the first ones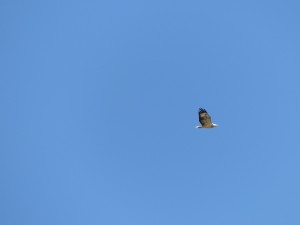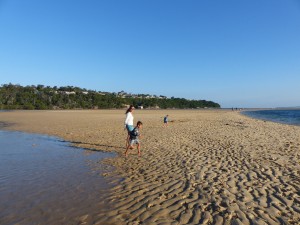 Next day we went to an adventure park called Magic Mountain. Compared to other fun parks we have visited it was quite small, but with some good rides including a decent rollercoaster, a toboggan, great water slides and some race cars (not that fast though).
Entrance is free so you only pay for the rides. We paid 42 AUD for an adult pass and 35 for a child pass for Noah. Vitus was free with a paying adult.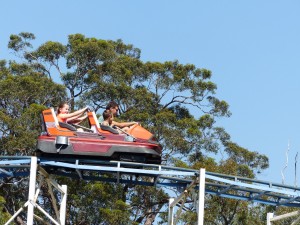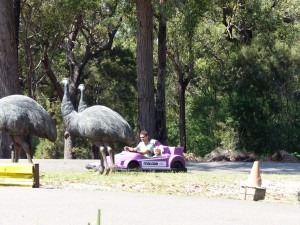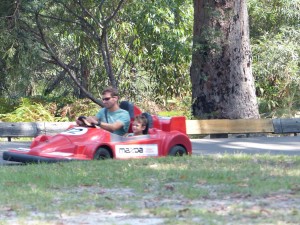 It was a great day and it felt good to do something else than going to beaches, view points, playgrounds or hiking for a change.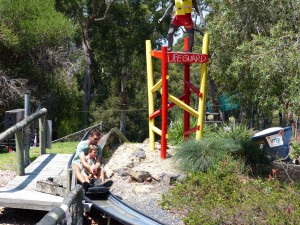 Merimbula also became our first real shot at "renegade camping" after talking to a French family on a 6 month tour around Australia in a camper van similar to ours we got inspired to just drive around and find a nice place to park for the night. According to them they had done that without problems for 2 months and as long as you are not parking directly in front of a no-camping sign on the main road you should be all right.
After another great morning at our favorite park right next to the beach, we continued our way North.
Comments