After our trip to Cape Tribulation we headed south for a few relaxing days at a 5 star caravan park and celebrating Noah's 7th birthday.
Close to the park was the Sugarland Waterpark. Not particularly big but with enough slides and splashparks to make it fun for both adults and kids. As usual Vitus did not even dare to take the smallest kiddy-slides and Jesper had to force him kicking and screaming to get on them. But equally predictably – as soon as he had tried them once he found them to be great fun and kept doing it again and again.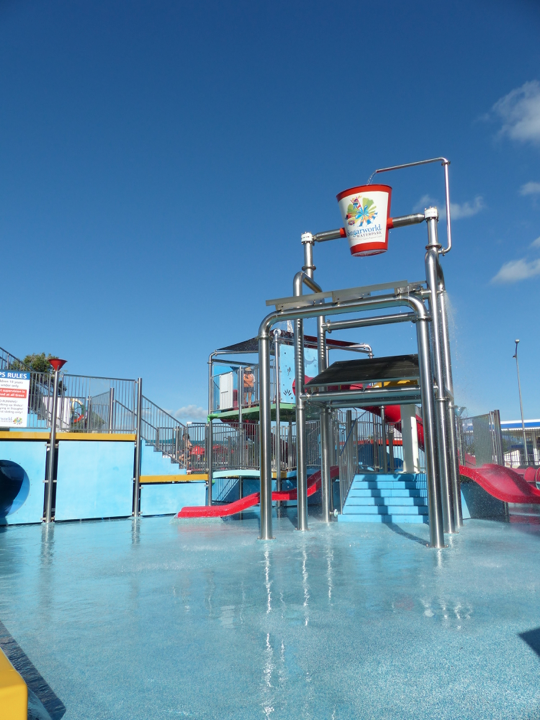 Same thing happened on the two big slides where people looked as if we were the worst parents in the world when we forced him to try (kicking and screaming even louder).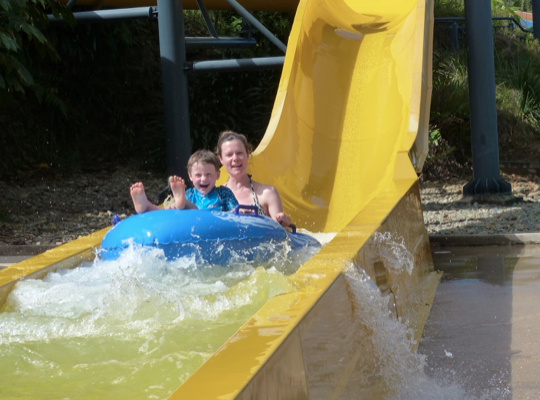 But again the same thing happened and he must have tried the red slide (quite fast and long even for adults) at least 25 times before we had to make him stop.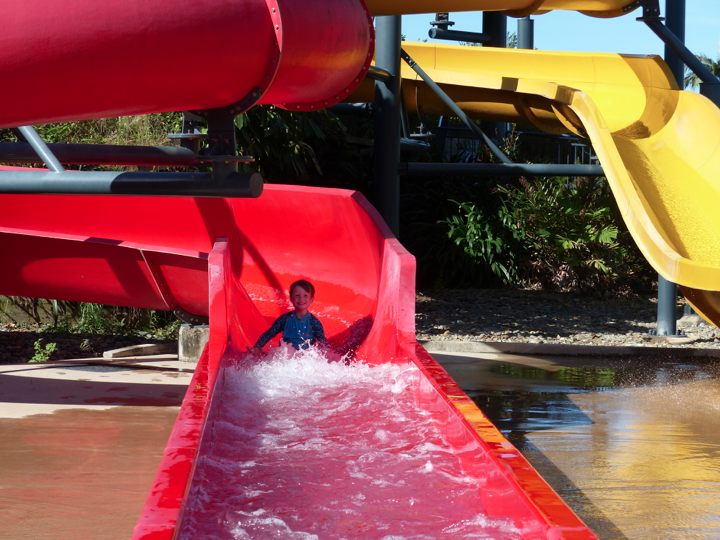 As usual Noah was fearless and went right for the big slides as soon as we arrived.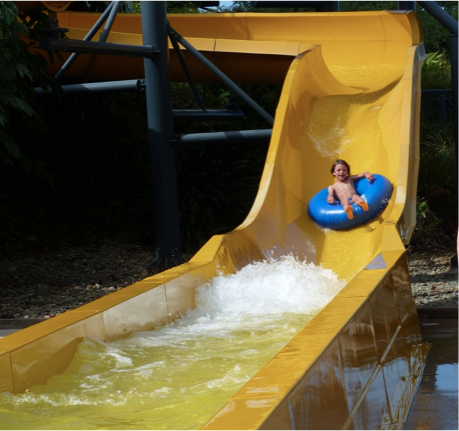 The big4 Coconut Holiday Resort park was a great stay and we celebrated Noah's birthday with cake and a birthday song.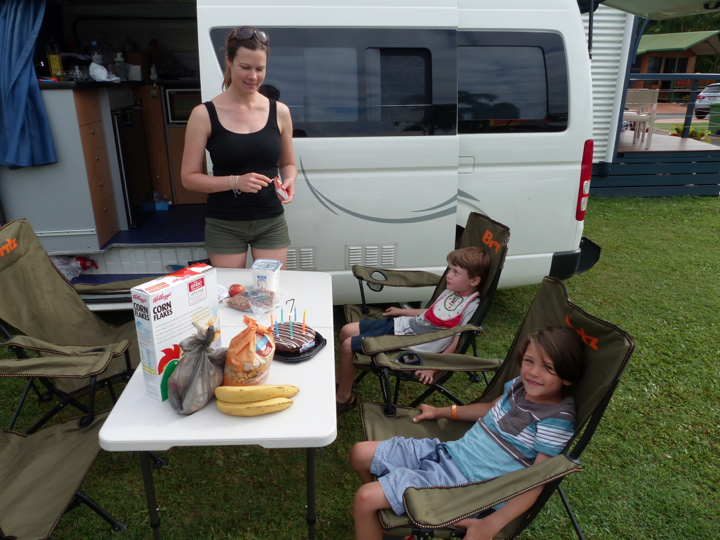 We had bought a small present (a Pokeball), but what made him really happy was the 60 dollars and 3 hours to spend them in the shopping center nearby. Noah chose Kebab for lunch and burgers with kangaroo steaks for dinner.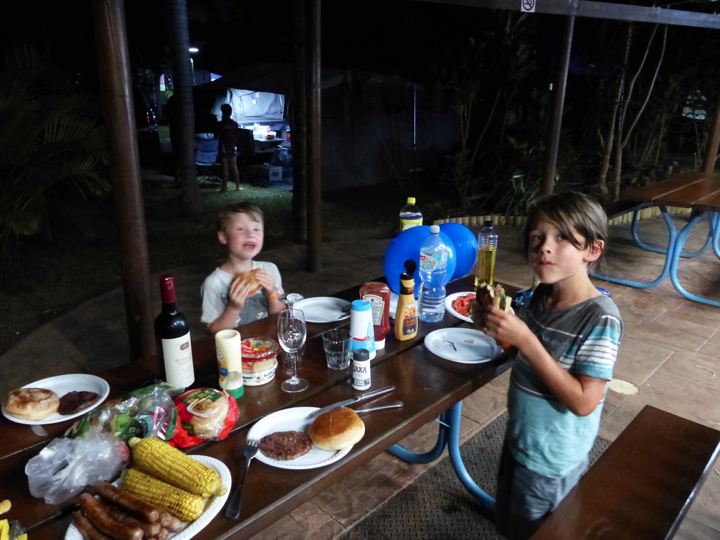 Though kangaroo is very lean it is surprisingly tender and full of taste.
Naturally a 5 star caravan park has 2 different pool areas as well as a splash park with waterslides. The boys loved it and it was also a great chance for Vitus to practice snorkeling before going to the Great Barrier Reef and Indonesia.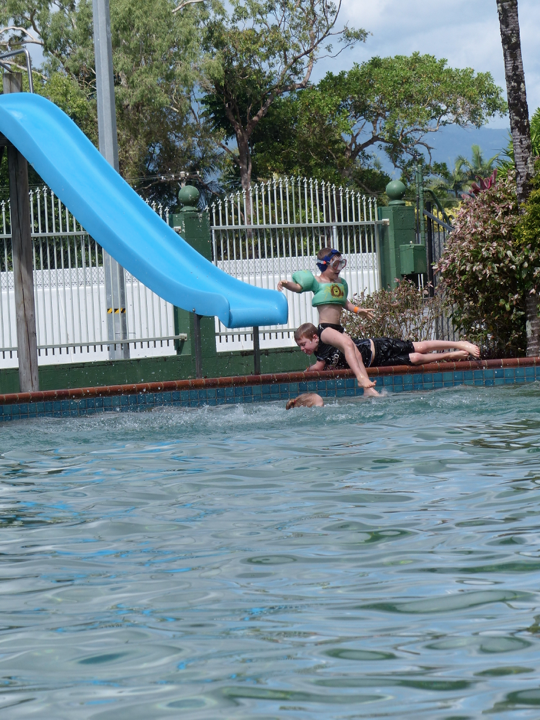 Vitus snorkeling for the first time without floaties: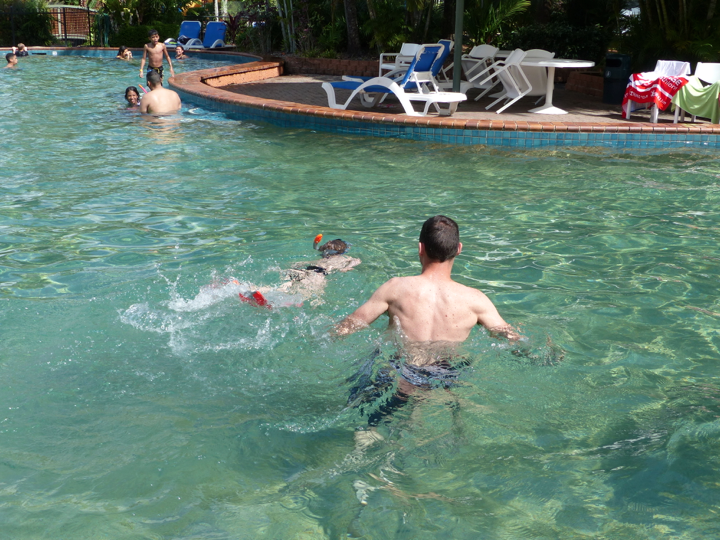 We also found time for a game of minigolf, though Vitus was still to small to really enjoy it.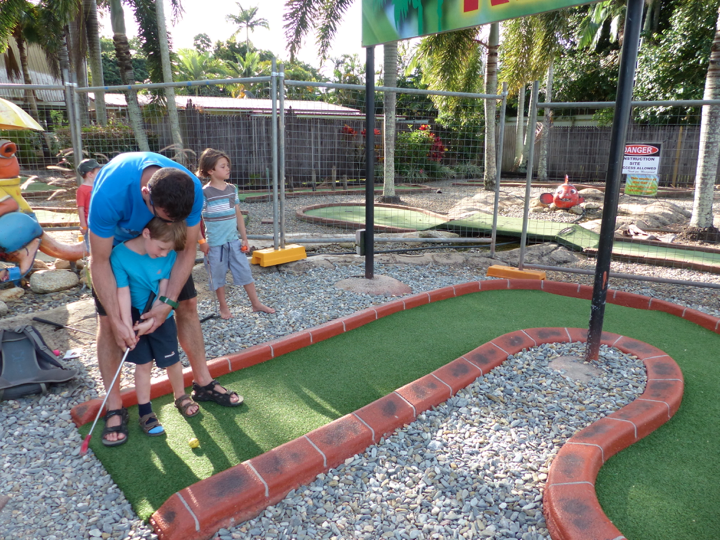 Comments